The Marina Park Hotel was concerned to equip itself with the most efficient innovations of the market aiming at the greater tranquility of its guests.
Modern and well-designed kitchens support the food and beverage areas and events;
Excellent generator system with automatic activation in the lack of energy;
Apartments adapted for people with special needs;
Central modern air conditioning without freon gas use with FCF, harmful to the environment;
Modern and specially designed telephone system for the hotel;
Efficient computerized system covering all areas of the hotel;
Central cable TV collective antenna system;
Central hot water system;
Security staff with internal TV circuit
Wireless: Internet (fee) wireless in large hotel area, inclusive, lobby and pool.
Airport Transfers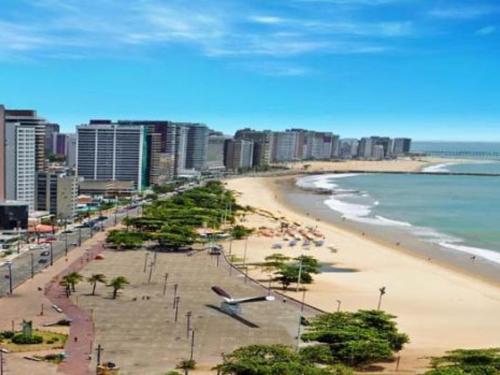 The Marina Park Hotel reserves to its guests good moments of leisure and shopping in Fortaleza.

For this, the hotel offers a free shuttle to the Handicraft Fair of Avenida Beira-Mar and sunny mornings at Praia do Futuro.

There are two daily departures for Praia do Futuro, at 9 am and 10 am, with returns at 1 pm and 2 pm.
For Beira-Mar Avenue , the return flights are at 16, 17, 18, 19 and 20 hours.

For those who prefer to live a little more nights, there are departures from the hotel, with no return, at 9:00 pm and 9:30 pm.

Reservations for both tours are made daily at the front desk.

Vacancies are limited. CONSULT HOURS HERE.
We inform you that we make available at the following times:
Future beach

Departure: 9am - Return: 13h30min
Departure: 10am - Return: 2:30 PM

Beira-Mar Fair
Departure: 4:00 pm - Return: 6:15 pm
Departure: 5 pm - Return: 7:15 pm
Departure: 6 pm - Return: 8:15 pm
Departure: 7 pm - Return: 9:15 pm
Departure: 8 pm - Return: 9:45 pm
Output: 21 hs - No return
Departure: 9:30 pm - No return